In a Brantly, this crude fuel flow gauge they come with is the only guidance you have for leaning. You note your real-time cruise MP. Then you look at this fuel flow gauge and lean to the MP you just made a mental note of, from the MP Gauge. Keep leaning until the needle points to the tiny number in the green band, for your MP. Then your fuel flow can be read at the white numbers on the outer arc of the face. It helps a little but you will still be conservatively rich and wasting a LOT of money on fuel.
After a couple of minutes reading this thread, if you have 30 minutes to learn something that will save you hundreds if not THOUSANDS of dollars, watch this...
start at 18:04 if you'd like
Insight Engine Monitor - YouTube
Now read this.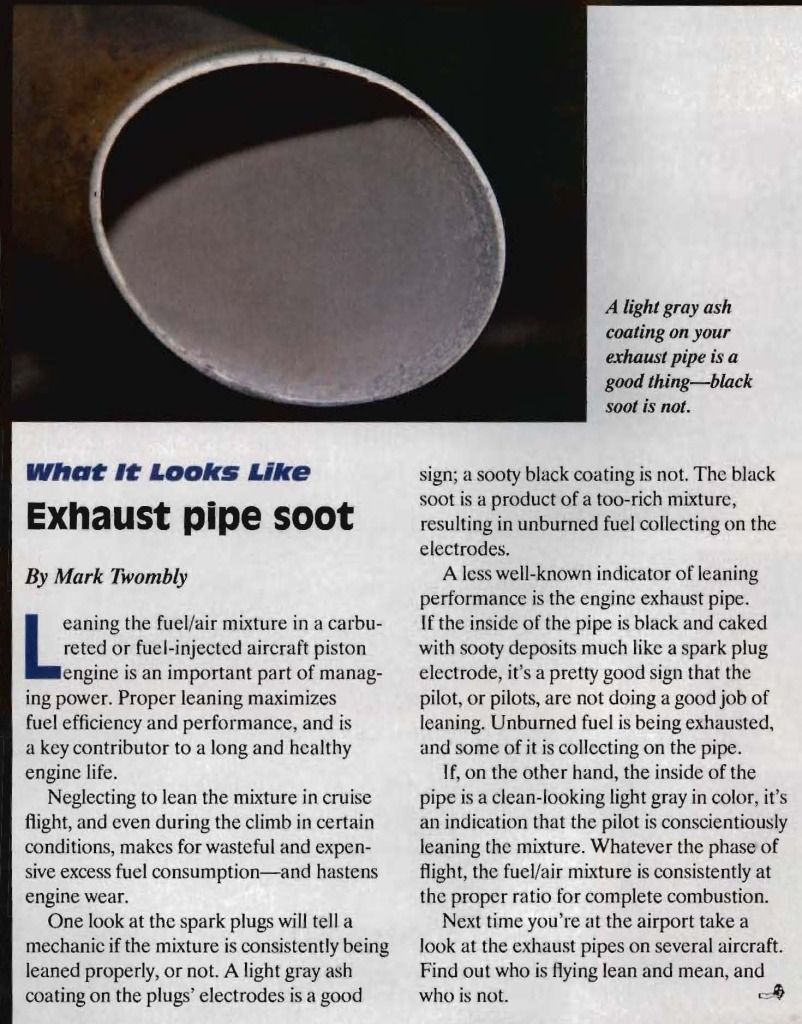 I installed one of these with EGTx4 and CHTx4. It cost me less that $300 from Ebay, including probes. I **** my cruise fuel consumption from about 11.5 to about 9.5-10. It payed for itself in no time.

THEN MY EXHAUST STARTED LOOKING LIKE THISSS!